ARWA's 25th Annual Training Conference
Find more information on registering and booking your hotel here
OFFICIAL NOTICE
Alaska Rural Water Association
Annual Meeting of the Members
Tuesday, October 24, 2023
4:30 p.m. - 5:30 p.m.
The Annual Meeting of the Members of the Alaska Rural Water Association will be held Tuesday, October 24, 2023, beginning at 4:30 p.m. in the Kuskokwim Ballroom at the Sheraton Anchorage Hotel & Spa, 401 E. 6th Avenue, Anchorage, AK 99501.
The meeting is called for the purpose of electing directors, presenting reports, and conducting business properly brought before the delegates.
---
LEAD SERVICE LINE INVENTORY
GRANT OPPORTUNITY
To assist small public water systems (serving a population of 3,300 or less) to meet the lead service line inventory requirement, as required by the federal Lead and Copper Rule Revisions (LCRR), the Alaska Department of Environmental Conservation State Revolving Fund (SRF) Program is making $2,175,676 available in grants towards completion of lead service line inventory projects. The LCRR requires that all Community and Non-Transient Non-Community public water systems must compile an inventory to identify the materials used for each water service line connected to their distribution system, regardless of ownership status of the land where the service line is located. The material of the entire service line must be included, from the main to where the line enters the building. More information about completing lead service line inventories is available on the Division of Environmental Health Drinking Water Program for the Lead and Copper Rule Revisions (https://dec.alaska.gov/eh/dw/lcrr/#nogo).
Important Information
The maximum grant amount per inventory project is $75,000.
No matching funds are required.
Grant applications will be processed on a first come, first served basis.
Grant recipients must provide invoices and proof of payment for reimbursement of eligible lead service line project expenses.
Who Can Apply
Eligible applicants for the LSLI grant opportunity must meet the following requirements:
Serve a population of 3,300 or less, AND
Municipally owned or privately owned not-for-profit, AND
Community or non-profit Non-Transient Non-Community public water systems
For more information, please visit us at:
https://dec.alaska.gov/water/technical-assistance-and-financing/state-revolving-fund/lead-service-line-inventory-grant-funding/
If you have any questions, please do not hesitate to contact the SRF Program at dec.srfprogram@alaska.gov or 907-269-7544.
---
New Membership Referral Program!
All current voting member systems are eligible to participate. For every new member a current voting member refers to ARWA for voting membership, the referring member system will receive a 10% discount on their next year's membership dues renewal and the new member will receive a 10% discount on their new membership registration. It's a win-win! If you are really energetic and successfully refer more than one new member, your 10% discount will carryover to the next subsequent year of renewal (i.e., maximum of 10% discount per system).
---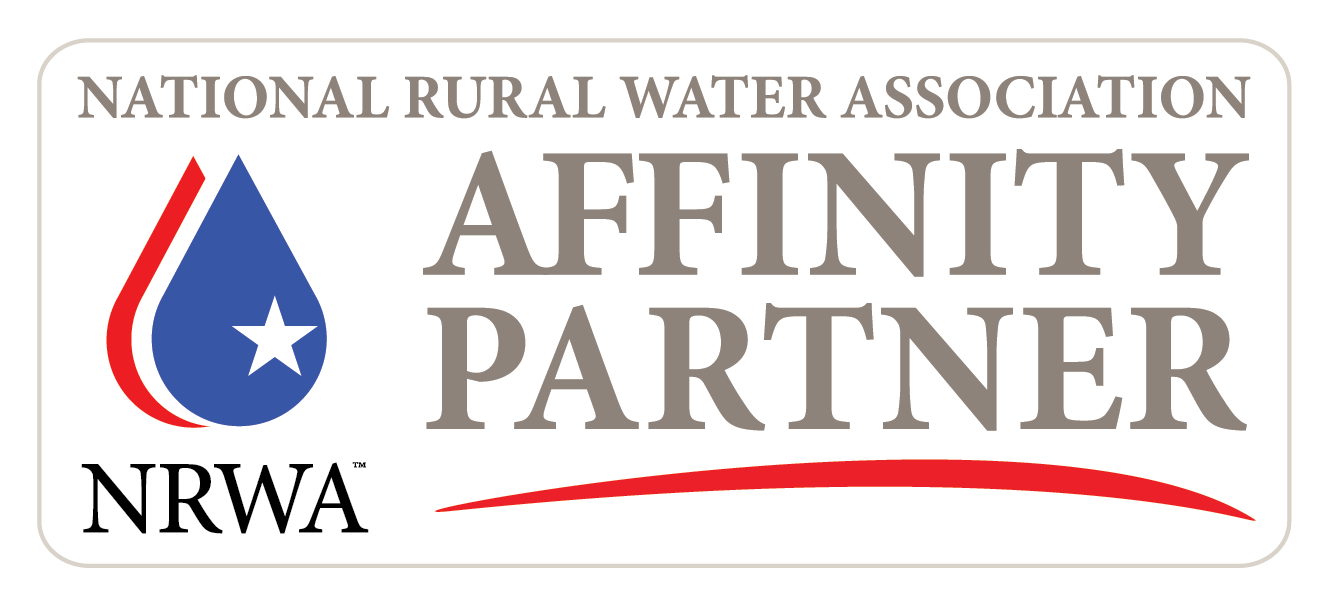 The NRWA offers a unique Products and Services Portfolio. Systems can choose from website design, customer communications, insurance (health plans, data breach services, line and leak coverage) background screening, and our Rural Water Loan Fund. For more information on these invaluable services please click on the membership tab or visit the National Rural Water's website here.
---
Alaska Rural Water Association Regular In-Office Hours:

9:00 a.m. - 4:00 p.m. Tuesday and Thursday; to reach ARWA outside these times please use the staff directory numbers here.

---
ARWA's Mission:
Provide water and wastewater systems with quality support services and solutions in a changing world of regulations and finance.