Membership
Please see our membership application on the forms page for more details on annual dues and for definitions of membership classes.Membership in the Alaska Rural Water Association is open to Alaska water and wastewater utilities, as well as companies and individuals that support and/or promote the purposes of the Association. Membership dues help provide better quality services to water and wastewater systems in the state. IT PAYS TO BE AN ARWA MEMBER!!!
HERE ARE SOME OF THE BENEFITS YOUR MEMBERSHIP CAN BRING YOU!
Onsite technical assistance providing one-on-one solutions.

Onsite assistance with leak detection and line location.

Low cost backflow testing.

Assistance with vulnerability assessments and emergency response plans.

Well head protection planning.

Educational outreach and training opportunities.

Onsite wastewater training and technical assistance.

Limited free Consumer Confidence Reports (advanced scheduling is required on a first-come, first-serve basis).

Free assistance with sanitary surveys for USDA funding eligible systems (advanced scheduling is required on a first-come, first-serve basis); fee-based assistance for non-USDA funding eligible systems (advanced scheduling also required and subject to staff availability).

Discounted registration fees for ARWA's annual training conference, and other fee-based training, including a $30 discount per class for online training.


Vendor Members receive discounted vendor booth space at the ARWA annual training conference.

Quality training statewide for ADEC certification hours for both water and wastewater subjects.

Fleet Vehicle Purchase Program.

Free classified advertising.

Free subscription to ARWA's quarterly magazine – The Last Frontier News.

Membership will support ARWA, along with other state rural water associations across the country, to represent the legislative interests of small water and wastewater utilities in Washington, DC.
One of the most important benefits of joining ARWA is that you help support our efforts as we provide technical assistance for water and wastewater systems throughout rural Alaska, coordinate community-based programs to protect watersheds through non-regulatory grass roots planning, spearhead initiatives to assist water systems to remain in or return to compliance, and develop a collective representation of the needs and interests of small and rural utilities across our state.
All current voting member systems are eligible to participate in our Membership Referral Program. For every new system member a current voting system member refers to ARWA that signs up for voting membership, the referring member system will receive a 10% discount on their next year's membership dues renewal and the new member system will receive a 10% discount on their new membership registration. It's a win-win! If you are really energetic and successfully refer more than one new member system, your 10% discount will carryover to the next subsequent year of renewal (i.e., maximum of 10% discount per system per year).
Join today. You'll be glad you did!
---
NRWA Affinity Partners
Products and Services Portfolio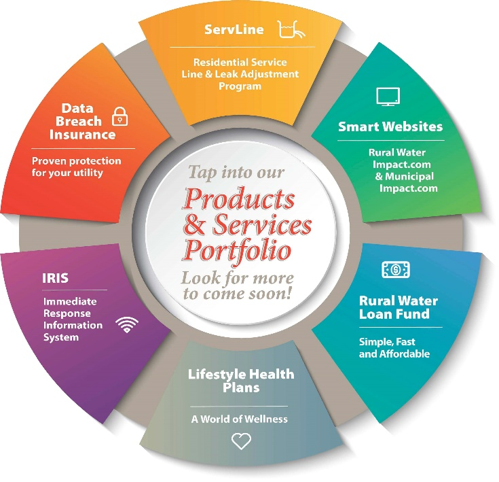 NRWA'S Affinity Programs were hand-picked and vetted by NRWA for their quality and service and are designed to help sustain State Associations like Rural Water Association of Indiana, Mississippi Rural Water, Alabama Rural Water, Missouri Rural Water and yes even the Rural Water Association of Arizona.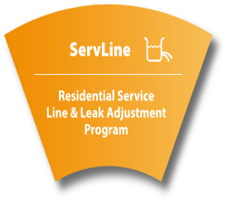 Servline Leak Adjustment and Service Line Program helps water utility companies recapture last revenue and bad debt associated with customer water leaks while also reducing the stress, effort, & time involved in the leak adjustment process.
There is a 3-part program that enhances your utilities leak adjustment policy by insuring and administering leak adjustments, providing exterior water line protection, and, when applicable, providing sewer lateral protection as a benefit to your customers.
This program is d

esigned Exclusively for water systems.

It protects your utility against financial water loss

Offer customized coverage at the local utility level

Only available to your Utility – NO DIRECT MARKETING TO CUSTOMERS\
Line breaks may allow microbial & other contaminates to enter finished waters

EPA wants utilities to make line repairs a priority to protect public health

EPA is encouraging utilities to implement water loss control programs

880,000 miles of aging pipes have been in service for decades

237, 600 breaks/year (avg) Yielding 1.3 trillion gallons

$2.8 Billion est. last revenue/year
High cost to customers (usually not prepared)

Inconvenience of lost water and what it takes to get it repaired

Customer must find $$$ to Pay for leaked water & repairs

Time involvement for staff and sometimes board members

Many, long involved, and stressful phone calls per leak

Ed result – unhappy customer & Frustrated Staff
ServLine – Full service specialty insurance program insured by an "A" rated insurance company.
Arguably the best program to provide your customer a solution for the heavy financial burden of a leak

Unique program offered through NRWA & your state organization.

This is not a warranty program

Tried and true program used throughout the country

Provides the customer complete freedom of deciding to participate and at what level
Results Using ServLine

Customer only pays $1-2 per month

97% of customers participate – National Average

Utility recaptures the lost revenue lost revenue & bad debt

Reduces utility workload from customer water leaks

Improves customers financial condition

Huge improvement in customer relations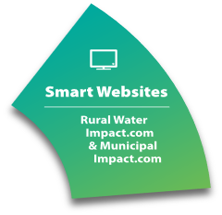 Why Wouldn't a utility or municipality have a website? The advantages are clear:
Able to post the Water Quality Report Online -Money Spent on postage, man hours stuffing envelopes etc. averages $400-$1,000' s of dollars depending on the size of the system. Average Newspaper cost is $300-$700 depending on the size of the newspaper.
Post Forms, Applications for Service, FAQ's saves time for office staff in interruptions in office and saves phone calls.

Contact Us form gives the ability for the resident to send questions via email through the website saving phone call time

Alerting System (included in the website cost) provides a way to communicate effectively and efficiently in a real time basis. Posting Boil Water notices, News and updates on current projects go directly to website subscribers via text and email and simultaneously posts on website. Operators can fix the problem with minimal interruptions. Office staff can manage the "situation" more effectively with minimal interruptions

Content Management System allows water systems and Municipalities to update their sites from any device and any location. They do not need to know code or be techie. If they can type and click update, they can update their site on a laptop, smart phone, tablet or desktop. Easy Peazy

How do they take Payment? Cash, check, credit cards. we provide the ability to integrate (connect) with Online Bill payment providers seamlessly

Post Board agenda and minutes-Time and Date Stamping for proof and compliance

Website is an anchor and serves to connect to facebook, twitter and you tube (social media of choice to the average water system and small city, village or town.

Website offers stellar 24/7 Customer Service-because information is knowledge. Customers today expect EVERYONE to have a website if they are doing business with the general public. Especially their water system and city hall.

The cost for a utility or system is $357.50 annually or you can do a monthly subscription of $32.50 per month. No cancellation fees, no long-term commitment.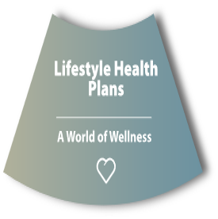 Mike Keith Insurance – Medova Insurance - Lifestyle Health Plans-
A World of Wellness. ? The National Rural Water Association, in collaboration with Medova Healthcare and Mike Keith Insurance, is pleased to introduce Lifestyle Health Plans as a unique health benefits program designed to address the underlying causes of the rise in healthcare costs for both employer and employee alike - employee health behaviors. LEARN MORE about how you can offer your group a health benefits solution that boasts flexible plan designs, alternative funding structure, integrated wellness and employee incentive programs.
ü The focus is on groups 2-500 lives
ü No age rates - Tier composite rate (Employee, Employee & spouse, Employee & Child, Family
ü Employers can offer multiple plans including a PPACA Compliant base plan and "buy up" plans side-by-side based on company size.
ü 16 Unique plan design options available.
ü Any elected deductible can be lowered through participation in the Healthy Rewards Wellness Program.
ü Each plan comes with a host of value – added benefits for additional out of pocket savings for members.
Medical Value-Added Benefits
Direct Access Telemed Consultation
Live 24/7 primary care physicians

Talk or e-mail with a doctor anytime, anywhere, for nonemergent conditions

Program is available at no cost for Lifestyle Members $0 Co-pay.
100%Lab Benefit through Direct Health
Through Direct Health, Lifestyle member have a 100% lab benefit through LabCorp.

Eligible members will receive a separate Lab Benefit Card in addition to the Lifestyle health Member ID Card
100% Diabetic Supply Benefit
Includes new meter, testing strips and lancets.

Benefit also includes automatic shipping of testing supplies every three months while an active member of Lifestyle Health Plans

Available to lifestyle members who are not on a HDHP/Healthy Consumer plan design.
International RX Mail Order
#0 Copay for self-brand name drugs, as well as no shipping handlings charges!

Medications are shipped in factory-sealed packaging direct to members from government licensed pharmacies.
AFLAC
Healthy Benefits is proud to announce that we now have additions services available for NRWA members at special rates
ERISA Fully-funded major medical plan designs • Premium savings averaging 10-15% in most cases • Integrated wellness incentives and cash-rewards • Up to a $500 deductible credit available to all wellness participants • Underwritten by "A" rated carriers • Integrated concierge telemedicine, outpatient lab and diabetic supply benefits
Give Members more protection despite rising health care costs. Accident, Cancer and critical illness available.
ü No group plan needed
ü Voluntary Product
ü Rates are state of specific
FIRST STOP HEALTH
Feel Sick? Call a doctor. Diagnosis and treatment for non-emergent health issues. Unlimited access for members and their families 24/7/365
ü Group Policy
ü Employer Sponsored
ü Low monthly rate
MASA
Be prepared for the unexpected. No matter where you live, you could have access to vital emergency medical transportation. Emergent Ground and Air Ambulances
ü Employer Sponsored or Voluntary
ü Mimimum3 enrolled
ü Health Insurance Plan in place
NueSynergy
CUSTOMER FOCUSED

TECHNOLOGY DRIVEN
Specializing in benefit account administration since 1996. Health Savings Account, COBRA, Consolidated billing and much more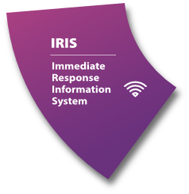 I

RIS

-

Immediate Response Information System.

Allows you to send and deliver notifications to your customers in a variety of ways. You can send voice messages to cell phones and landlines. You can also send email notifications and SMS/text messages, as well as messages to social media sites. It allows you to more efficiently and effectively communicate with your customer base.

Since 2001, millions of users and thousands of organizations have been trusting IRIS to send and receive their messages.

IRIS has been implemented in many other water utilities such as yours, as well as Fortune 500 companies, such as Proctor & Gamble (P&G)

In addition, IRIS has been applied to support large publicized events – including the last eight NFL Super Bowls.
Reporting
Real-time reporting for every message you send out. Reports are downloadable, as well!
24/7/365 Support
Are you frustrated with automated support? We are too! Call IRIS Support and you will speak with a live human!
Two-Way SMS
Truly engage your audience. Utilize IRIS two-way text messaging.
Grouping
Need to group your message recipients, or nest your groups in sub-groups? IRIS offers unlimited groups and sub-groups.
Schedule Alerts
Tell IRIS when you want your message to be sent. This is great for reminders.
Message Library
Have a message you want to send repeatedly? Save it in your IRIS Message Library and use it when needed.
Easy Upload
IRIS offers you two methods to upload your data. Use the secure IRIS portal or send data through our API (Application Programming Interface.)
Voice Record
Send personalized messages in your voice. Great for holidays, reminders and political calls.
IRIS offers a robust API (Application Programming Interface) for sending alerts, checking reports and managing users.
How DO I SEND MESSAGE?
Website

Phone App

Call Center
KEY FEATURES INCLUDED:
5 Phone Contacts Per Meter

5 SMS Contacts Per Meter

2 Emails Per Meter

Unlimited Usage

Unlimited Training

Unlimited Data Uploads

Unlimited Grouping

GIS Map-Based Messaging

Message Delivery Receipt Notification
HOW WOULD YOU UTILIZE IRIS
Billing and Payment notifications

Termination Notices

Pipe Freeze Warnings

Boil Water Notices

Construction Notices

GIS-Based Messaging

Door Hanger Replacement

Policy and Procedure Enforcement

Homeowner Infractions

Most of all, IRIS Will Save You Money and Time!
Steps to Utilizing IRIS
Sign Up

Data Collection – (Via Export from Current System)

Training – (Unlimited Training provided, as well as 24/7/365 Customer Support

Start Sending Messages
(The entire setup typically takes 24-48 Hours.)
Pricing
$1.15 Per Meter/Per Year -Unlimited Usage
That is Less Than $.10/Per Meter/Per Month!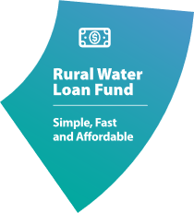 The Rural Water Loan Fund (RWLF) is a funding program specifically designed to meet the unique needs of small water and wastewater utilities. The RWLF provides low-cost loans for short-term repair costs, small capital projects, or pre-development costs associated with larger projects. The RWLF was established through a grant from the USDA/RUS, and repaid funds used to replenish the fund and make new loans.
Eligible Projects
Pre-development (planning) costs for infrastructure projects

Replacement equipment, system upgrades, maintenance and small capital projects

Energy efficiency projects to lower costs and improve system sustainability

Disaster recovery or other emergency loans are available
Key Points
Reasonable, below market interest rate (currently 3%) and a maximum repayment period of 10 years

Straightforward application process and quick turnaround time (just a few days if documents are in order)

Loan amounts may not exceed $100,000 or 75% of the total project cost, whichever is less

Emergency loans are 90-day no interest, with immediate turn around on applications

NRWA charges no administrative or processing fees

Systems must be public entities (municipalities, counties, special purpose districts, Native American Tribes, nonprofit corporations and cooperatives) serving up to 10,000 persons, or in rural areas with no population limits

-Proven Protection for your Utility. ? Bailey Special Risks has partnered with NRWA to provide cyber security insurance to water and wastewater systems. This exclusive program offers Beazley Breach Response, a unique insurance, loss control and risk mitigation service that notifies and protects the customers of utilities that have suffered a data breach. Coverage Highlights
Coverage features include data breach notification and credit monitoring or identity monitoring services for up to 100,000 affected individuals, with separate coverage limits for third party claims

Breach response coverage includes forensic and legal assistance, notification costs, credit monitoring services for each person notified, loss prevention services and identity theft-related fraud resolution services

Crisis management sublimit for public relations and extraordinary notification expenses

Low per-incident retentions

Policy also provides a separate $1 million limit of liability for privacy, network security and media claims; enhancements are available for first party and other exposures.
Coverage
$1 Million information security and privacy liability

$1 Million regulatory defense and penalties

$1 Million website media liability

$1 Million first party computer security coverage

$$250,000 fines and penalties
COST
Up to 3,000 population $750

Up to 6,500 population $1,250

Up 10,000 population $1,750

Over 10,000 quote required
Get Experience on your Side In managing a data breach, it's your reputation that's on the line. It's smart to have a partner who's been there. Things happen too quickly; there's too much to learn. Beazley Breach Response pioneered the concept of data breach insurance that focuses first and foremost on response. Beazley coordinates the IT experts and specialized lawyers to help you establish what's been compromised; assess your responsibility; and notify those you must. In addition, they coordinate credit or identity monitoring for your customers and PR advice to help you safeguard your reputation. Beazley also indemnifies your losses from lawsuits or regulatory actions. To date, Beazley has helped more than 2,000 clients manage data breaches swiftly and successfully – more than anyone else. They can't guarantee your cyber security: no one can. But they can put you in control of your response.
In conclusion –
The Power of Association
Only the National Rural Water Association can bring together this unique Products and Services Portfolio. Choose from website design & customer communications, to several insurance packages including health plans, data breach services, line & leak coverage, background screening as well as our Rural Water Loan Fund, all designed to meet the needs of utilities.